Leading the way
in biscuit ingredients
Phoenix Brands use modern, computer controlled ovens and robot technology as well as good old-fashioned baking experience to produce our range of high-quality biscuit products which we bake especially for use in the desserts industry.
We are proud to supply great businesses such as GU Desserts, Green's Desserts, Indulgence Patisserie, Madamoiselle Desserts and Knighton Foods as well as those that make for household names supermarkets. We work closely with them in terms of development and supply and we are delighted to call them our customers.
Our range includes Digestive, Cinnamon, Bourbon, Dark Chocolate (Oreo Style), Shortcake, Shortbread and Ginger crumbs. We also make most of these in pieces, "pea" shapes and ready blended styles.
---
PHOENIX BRANDS LTD, Units 4-8, Monmore Park Industrial Estate, Ettingshall Road, Wolverhampton, West Midlands, WV2 2LQ UK
Specialist manufacturers of quality biscuit products for use in the food industry
Phoenix Brands bake a range of quality biscuit products using only the finest ingredients primarily for use in the dessert industry.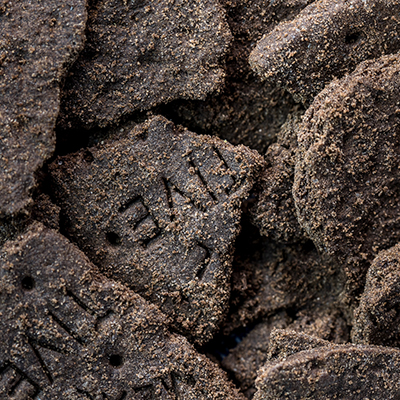 Supplying biscuit crumb Since 1998
Phoenix Brands have been producing biscuit products since 1998. Our current site in Wolverhampton in the West Midlands since 2018, now employs 40 people. We are passionate about how we make biscuits and pride ourselves in being able to offer a hands on approach when helping a customer develop their new lines…
Dedicated to Quality, service and flexibility
We are passionate about the quality of our products and the service we give. We aim to give our customers the best experience possible when they order from us, both in terms of ease of ordering and ensuring that the products are ready when they are needed.
We only use the best quality ingredients, supplied by reputable, BRC-accredited suppliers.
Customer focused service.
Orders delivered on time.
UK and European customer base.
Innovation in product development.
Nut Free Site.